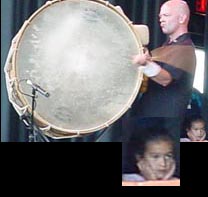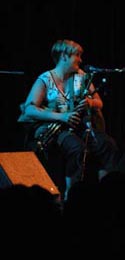 Different Drums in performance offers a unique opportunity to hear together the music and craic representing both comunities and cultures from this wee corner of the world. The music is a teetering balance between tradition and innovation.
This is music with effect – powerful in meaning and powerful in experience, it is hair raising stuff but you need to experience a live concert however to understand fully.
You can hear some each track from the new Cd here
A full touring concert performance will be 60 – 90 minutes long and features original and new songs & tunes, stories, histories, some audience participation and a lot of aul craic.
We also find ourselves being increasingly invited to do short performances of 15-30 minutes at international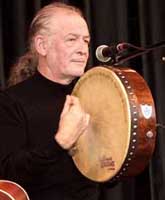 conferences, public events, formal events etc and indeed much of our work at home here in N Ireland is of corporate or 'event' nature; public gigs are unfortunately rare.
Please drop us an e-mail further details or to find out how we can help you.
Keep an eye on the gigs page for details of upcoming events