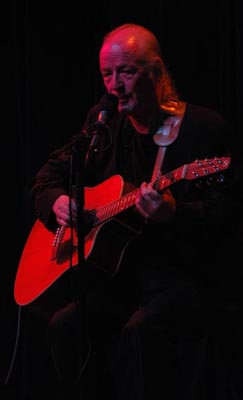 Singer, songwriter, rhythm guitar, lambeg, bodhran.
Derry City Co Londonderry

"Roy has a voice you could take a bath in" O.R.Melling – Irish Times
People with long memories will remember Roy from his early days with showbands and in the 70's with folk band Chaff. He moved to North America in 1978 and toured extensively with Fiddlers Elbow and later The Rambling Boys of Pleasure.
Roy returned to his native Derry in 1985 and as well as performing solo became involved with many community arts and community development projects around the North West of Ireland. After spending some time at the Findhorn Foundation in Scotland he became a founder member of the Meitheal Trust, a holistic community based in Donegal.
Roy conceived and founded Different Drums in 1991 as a community relations project and has led its development since.
Roy was member of the N.Ireland Advisory board of BBC Children in Need and is involved with several community projects in the area of Community Relations, Integrated Education and Peace Building.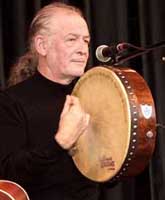 In 2003 Roy graduated from the University of Ulster with an M.S.C. in Professional Development Within the Community and still gets no respect from his children John, Robert, James and Emma. His wife Martina thinks he is God.